Testimonials
Oct. 12, 2019 (A Postcard from a patient with Glaucoma )
Dear Cheryl,
Your treatment did wonders for my eyes! The left eye is back, recovered to where it was 2 years ago. My eye doctor was quite amazed and wanted to talk to you to find out more info & possibly refer more patients to you.
I wanted to thank you for becoming so skilled that you were able to be of such help to me! Your friendliness, patience & encouragement were very much appreciated. That made it possible for me to try the new eye needles. I'm looking forward to coming to get another treatment from you in January if possible. Until then
Be Well!
B. C. (Chicago, Illinois)
______________________________________________________________
Oct. 22, 2019

When I was diagnosed with macular degeneration in April of 2018 I was nothing short of devastated. I had watched my loving father go blind as a result of his macular degeneration and was brought to tears imagining that would happen to me too.
My ophthalmologist told me in no uncertain terms on that day in April that my condition was incurable. She told me that she would monitor the progress of my situation every 6 months for any changes.
I went home and that evening decided that I would google macular degeneration because I refused to believe that in this day and age that nothing could be done and I felt that I deserved more information and answers than I was given.
After much digging and reading, I discovered a website that brought me here to Cheryl Wang and micro acupuncture. In my desperation and through my tears, I decided to call Cheryl and leave a message with my story. She called me back and after a lengthy conversation I felt like I had found some hope and decided to meet with her with the support of my husband. We agreed upon treatment and my initial 5 day treatment started shortly thereafter.
She did acuity and other preliminary testing to see where I was in my diagnosis and documented the results for comparison at a later date.
I have been going for treatment every 3 months for 2 full days and am very hopeful and happy with my results. Cheryl has given me hope that the progression of my disease can be thwarted.
I have had 3 subsequent appointments with my ophthalmologist with very positive results. My macular has been stable with no further progression and actually a slight improvement in my sight in one eye. Even my optometrist said things are looking good. I am so pleased that I felt I should let others know that there are options for you if you have this disease. The key is to do what I am doing early after your diagnosis.
Cheryl not only does the specialized micro acupuncture, but goes way beyond. She gives you tools to help in your daily life with respect to self treatment and care as an extension to the acupuncture. She is very knowledgeable in the field of traditional Chinese medicine which I find a refreshing change from the traditional western style of medicine. Plus it's given me the one thing that western medicine practitioners couldn't do – HOPE.
Martha Port Moody, BC
April 22, 2019
The text massage from a MD patient:
Hi Cheryl.  Happy belated Easter.   Having my family for dinner tonight.   Thought I would let you know that a few days ago I was at my optometrist who did extensive testing on my eyes.  He said that my right eye (which is the worst one) has improved since my last exam which was a year ago.  The left eye has remained the same.   I was so excited I had to share.  Made my whole day and these that have followed.  See my ophthalmologist end of May.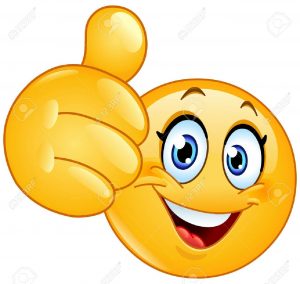 Martha M.(Port Moody, BC)
_________________________________________________________________
March 01, 2019
Q: 1.What was the chief complaint that brought you to the clinic and how long have you had this condition?
A: My eyes especially left eye was blurred, and quite often I felt areas around my eyes were very tensed.
Q: 2.In which way, has the treatment you received helped with your issue?
A: Overall of my eye condition was improved. To my surprised, visions of both eyes have also significantly improved.
Q: 3.What would you say about your overall experience?
A: It was worth a great deal although I was afraid of needles.
Q: 4.Any thoughts or suggestions for improvement of our service?
A: Not really. Very good service.
Y. Y. (Burnaby, BC)
___________________________________________________________
Jan. 23, 2018
I have just completed my 4th session with Cheryl which is a total of 100 treatments. My last day results have shown the most improvement of all 4 sessions on visual acuity and field. I only wish I had known about Cheryl when I was first diagnosed with Druesen in my eyes.  Maybe if I had started Micro Acupuncture treatment at that time it would not developed into Macular Degeneration. I have dry geographic macular degeneration. I have been dealing with the vision loss for about 12 to 15 years.  My goal now is to maintain what I have and maybe gain a little back each time I go. Cheryl is a wonderful, caring practitioner.
Sincerely,
Mary K (Montana, USA)
_______________________________________________________________
Dec. 22,  2017
Cheryl is conscientious. empathetic, and thorough in her approach to treating challenging degenerative eye conditions. She goes above and beyond to learn about each of her patients and treats each one with individualized attention and care. Cheryl is also constantly striving to continue learning in her field and refine her techniques based on her research and continuing education.
I have Usher Syndrome Type 2 with about 10 degrees of vision remaining, as well as the side effects of RP including cystoid macular edema (CME) and cataracts. My goal is to maintain my central vision for as long as possible, and as there are currently no options available in western medicine, I turned to acupuncture for the first time with Cheryl. Since seeing Cheryl after my first treatment over the course of 8 days, my visual acuity improved, the swelling in my eyes from the CME has decreased as confirmed by my retina specialist, and my energy has improved. I have since just returned from my second treatment with her and feel confident this is a worthwhile investment in my health and is certainly more effective at maintaining or improving my vision than doing nothing at all.
I have no hesitation recommending Cheryl to others who are seeking a holistic and skilled acupuncturist.
-CM (Victoria, BC)
________________________________________________________________
Nov. 08, 2017
Cheryl Wang is a gifted acupuncturist and herbalist who is following the micro acupuncture protocol developed by the late Dr. Per Otte for serious vision problems.
I have Macular Degeneration and have had great improvement after having 5 treatments per day over a period of 7 days. Other patients with Macular Degeneration, that I know, have had greatly improved vision and will be returning for further treatment or maintenance.
Ms. Wang is a professional who is a sincerely concerned and compassionate individual. She is dedicated to the task of improving each patient's visual acuity and visual field and is having great success. I will return for further treatment in the near future.
Wendy G. (Carolina, USA)
_______________________________________________________________
Oct. 24, 2017
I have MD. Everything about my visit to WCMA Vision clinic was rewarding. Cheryl Wang's expertise with acupuncture has saved and improved my vision. I am ever grateful. With her treatments, you may say the same thing.
Posie D (North Carolina, USA)
________________________________________________________________
Oct. 24, 2017
My week of treatments for AMD with Cheryl resulted in marked improvement in my vision. I also learned from her many ways to protect my eyes and overall health. I will see her again in the spring. Thank you, Cheryl.
Linda Crucet (North Carolina, USA)
________________________________________________________________
Oct. 10, 2017
I was diagnosed with Macular Pucker and Retinal Degeneration about a year ago. My experience with Cheryl was exceptional. In addition to the regular micro-acupuncture treatment for vision, she also utilized other modalities including Laser, electro-stim, needles in the ears and more if needed. She prescribed herbs, dietary changes, and lifestyle changes. After only 3 days my eye scans improved and my energy levels were much higher. I felt totally cared for and supported during my treatment. My only regret is that I was not able to stay longer.
Lisa M from Cyprus
_______________________________________________________________
June 25, 2017
I came to WCMA Vision Clinic to seek help for my low tension Glaucoma/Optic Atrophy. After only two days of treatment I see things brighter and clearer and I am able to distinguish objects with my left eye. My Dr's had given up testing my left eye. I cannot see details but I can see when an object is in front of me. My right eye improved on the visual field scan and my visual contrast, also the eye chart. I like the experience because Cheryl treats the whole body, not just the eyes. She explained things clearly and took time to discuss my health and lifestyle changes. I can make to sustain not only my vision but my overall health. The body has to work as one whole system in sync. I will definitely come back for her care.
Since I have never had acupuncture I was surprised and amazed by the experience. When I thought about the needles I did not think I would last one day. But I hung in there and was pleasantly surprised it was not that bad and besides my results were good. What is improvement in my vision worth? A little pain is a small price to pay.
The most important thing to me is Cheryl is hands on and is doing the treatment herself and is right there to answer my questions all along the way. She is extremely caring and professional.
Cheryl, I want to thank you for being so passionate about helping your patients improve their whole being. You are so full of knowledge and it is wonderful you take the time to share that knowledge. Thank you very much.
Elie G (Houston, Texas)
_______________________________________________________________
Apr. 19, 2017
We went to Dr for our Daughter's eye treatment, she has started showing a lot of improvement in her eyesight. All other doctors had said there is no chance of improvement but with Acupuncture it's been a welcome change.
G J. (Surrey, BC)
________________________________________________________________
Dec. 30, 2015
I am a 49 year old woman who has a genetic predisposition to Macular Degeneration (dystrophy) and was officially diagnosed at the age of 30. Recently I chose to stop driving due to a high level of distortion in my vision that caused things to not always be as they appear. I had heard about micro acupuncture and after doing some research, I decided to give it a try.
I went in with an open mind, but really had expectations that this treatment would not provide any significant results. On the morning of Day 3, I could see that things had changed in my vision. The best way to describe it, is that everything was calm – I was so excited! When I was taken to the clinic that morning, I was able to see the license plates of other vehicles and the street lights were no longer distorted. I was truly shocked at what I was seeing.
This is not a cure, but a treatment – and although things are not perfect, they are way better than they were. I am happy also to report that I am now able to drive! I will continue on with these treatments with the goal of maintaining what I have regained and also potentially getting even better.
Cheryl is a professional traditional Chinese medicinal practitioner who delivers this protocol with focus and caring. Although my six days were intense, Cheryl made it a great experience imparting knowledge and support in our time together.
I highly recommend micro acupuncture and would be happy to speak to anyone who had questions about my experience.
Sue D from BC, Canada
_____________________________________________________________
Oct. 10, 2015
In December 2014, my ophthalmologist told me that I had Macular Degeneration in my right eye. In June 2015, he told me I was blind in that eye. I heard about Cheryl Wang giving special acupuncture treatment for degenerative vision loss. I contacted Cheryl and talked to her about the treatment and decided to try it.
After the third day of the treatment, I noticed the improvement in my right vision. Two weeks after the treatment my ophthalmologist said the vision in my right eye had improved. Before the treatment I could only see a small portion of the TV picture, now I can see the whole picture. l could only read with my right eye closed before, now I can read with both eyes open. My reading acuity from 20/80 Left eye before the treatment down to 20/50 L after the treatment and 20/200 Right eye down to 20/140 R.
Besides the improvement in my vision, my other symptoms also have got greatly improved. My eyes are no longer feeling burning and itching unless I watch TV or play cards too long then I need a couple of eye drops.
Before seeing Cheryl, my knees would hurt and woke me up at night and I couldn't straight them out. After the treatment, my knees don't bother me anymore.
The neuropathy on my feet would hurt so bad, I had to have several covers to cover them. Since the treatment, the neuropathy on my right foot is almost all gone and over 50%  has gone on my left foot . Now I no longer need all the covers on my feet.
Numbness on my right arm is gone. The right hand could not able to hold a pen due to the stiffness on the last three fingers. Now the middle finger is good. The last two fingers are much less stiff than before. I can hold the pen and write now.
I highly recommend that anyone with degeneration loss see Cheryl Wang. She is wonderful. You will get great results. If you want to talk to me, Cheryl has my phone number.
T.J. (AMD) from Idaho, USA
p/s, just saw my ophthalmologist this morning (Jan. 06/2016), my reading acuity is 20/40 Left and 20/100 Right 🙂
_______________________________________________________________
May 15, 2014
I was very pleased with the treatment I had received from West Coast Micro Acupuncture Vision Clinic in Vancouver, and will be returning to the clinic in October for my next treatment. This is my 4th Micro Acupuncture treatments. Now that I have been home for a week, I am better able to judge the improvements in my vision. At first it is a bit difficult and on a day to day basis, depending on how well I feel or how much sleep I get my vision varies. However, after a while I can clearly say my vision has improved, on this trip I notice it most on my left eye, as it is my poorest eye.
Following are some acuity readings done by ophthalmologists on my annual visits:
Left eye 20/80 Right eye 20/70 (Sept. 2011, prior to any treatments)
Left eye 20/60 Right eye 20/50 (Oct. 2012, after initial two week micro Acupuncture treatment)
Left eye 20/80 Right eye 20/40 (May 2013, after one week follow-up treatment)
Left eye 20/50 Right eye 20/30 (May 2014, after one week follow-up treatment)
(These readings are not official ophthalmologist readings as I don't go to see the ophthalmologist until October 2014.)
As you can see my right eye seems to hold the improvements better than my left eye. I am hoping that I can get my left eye to retain the treatment benefits better over time. The treatments are not a cure, but for me it is important that I retain my driver's license, and I do enjoy reading books etc. At this point in time I am able to read and enjoy reading ordinary books etc. with just my regular prescription glasses. I know so many with macular degeneration who can only read the large print books.
I hope this information is useful to any vision challenged individuals. If you have any question, you are welcome to contact me through WCMC Eye Clinic.
Best Regards,
Nettie K (BC, Canada)
Aug.2, 2015
Update of my latest acuity readings result from my ophthalmologist who told me that my eyes have stabilized.
Left eye 20/50-60 Right eye 20/25 (July 31, 2015, 3 weeks after the latest follow-up treatment, the best I've ever had.)